I'm currently getting adjusted to the Arizona time, and then I'll be more active. And then I'm going to Florida and China. So yah...I'll be a little inactive. -

~~tωєє~~

☃ the time for hot coco is now! ☃ 03:36, July 23, 2012 (UTC)
gιмρ tυtσяιαℓ~ ❄ tωιℓιgнtнєαяt'ѕ ℓσуαℓtу ѕєяιєѕ~ ❄ мє αѕ α ¢αt~ ❄ му ѕιgηαtυяє~ ❄ му вℓσgѕ~ ❄ му ¢нαяαяtѕ~ ❄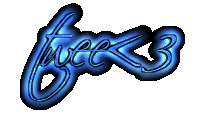 You can call me a lot of things, but my most common nickname is Twee~ I was born on March 13th and am 14 years old~

====How I Discovered the Warriors Series====Lici introduced me to the warriors series in May. I was telling her how bored I was going to be on the car-ride to my cottage, so she recommended that I go to the library and get Into the Wild. I did that, and I ended up finishing the book in about three hours. My mom went out that day and got me the second book. This continued until she got the nook on her birthday. I started reading them on there and now, here I am, finished with the series. :D
My AppearanceEdit
I have blond hair, and brown eyes. My hair is a little longer than shoulder length. I normally wear one shoulder or baggy t-shirts and jeans.
Random Idea ContestEdit
How I see other users

Edit
How Other Users See Me

Edit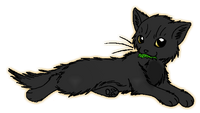 Thoughts on Others

Edit
If you aren't on here, add yourself in.
Skye - She pwns. A lot. She pwns because she can. Skye is an epic user, who is friendly and loyal to the wiki.
Night - Even though I don't know you too well, I know that you are nice.
Claweh - I know Leopard over from WWiki. She's nice. And has epic stories.
Gloweh - She has beautiful chararts, wonderful stories, and is extremely nice.
Rain - An epic user who needs to stop saying that my chararts are amazing. Yours are better, Rain! Such an amazing friend. :)
Mooneh - I don't know Mooneh that well, but I hope we can be friends in the future.
Silver - There are no words to describe you epicness. Seriously.
Hazel - She's amazing at stories, and charart.
Millie- Millie is a great person. She's super nice, and her chararts are beautiful. <3
Bird - ...Bird's awesome~ Really! In the time that I've known Bird, I've seen another amazing user~ =D
Dazzy - Dazzy is extremely nice, makes beautiful chararts, has greats stories, and is great to be around~ owo
Community content is available under
CC-BY-SA
unless otherwise noted.