"When life gives you lemons, don't make lemonade. Make life take the lemons back! Get mad! I don't want your damn lemons, what the hell am I supposed to do with these? Demand to see life's manager! Make life rue the day it thought it could give Cave Johnson lemons! Do you know who I am? I'm the man who's gonna burn your house down! With the lemons! I'm gonna get my engineers to invent a combustible lemon that burns your house down!"
— Cave Johnson in Portal 2
Welcome to my Userpage. Three main things I am obsessed with: Keroro Gunso (aka Sgt Frog), Fruits Basket, Harry Potter, Artemis Fowl, Warriors (obviously), and Pokemon. Especially:

I don't care what you say Vulpix is de best.
Welcome to my medicine den! I am medicine cat of a group of cats I created called the Clouder of Strong Rowans. But you can read plenty about me below.

Don't be afraid to ask me for help. Even though I am still technically new to this wiki, I understand how it works well enough to answer some questions. I am a member of P:I and P:C.
That's about it for intros. enjoy my userpage!

's Randomness
Fanfiction
[
]
Fanfic
[
]
In Search of Catmint: RockClan is in danger; greencough is hurting the clan worse than ever. With only a few warriors even fit enough to stand, it looks as if RockClan won't last much longer with the precious catmint they need to heal the sick. Nightclaw must go out and search for the herb through the snow, ice, and cold to save his clan. Written as contest entry.
Yes that coding was taken from Leo's page. I tried to code it myself but couldn't manage it.
Random Images
[
]
Stuff:
[
]
Fave Cat: not sure... I kinda like Graystripe, Dovewing, and Ivypool, but they all tie because they're all equally good and equally bad.

Fave fanfiction on this wiki: I dunno.

Fave clan: RiverClan (Don't ask why my fursona lives in windclan if my fave clan is riverclan) Other things interested in: Manga, anime, Pokemon.

anyway, please contact me!,

Project:Imagine
[
]
Approved
[
]
For Approval
[
]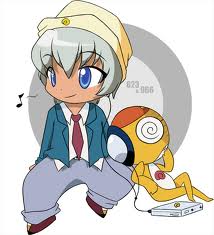 "kukukuku"