Hi! I'm Loudsplash. I am a user on the wiki and can be found on a few others too. I can be annoying at times but I love to help and brighten up others' day. I hope you enjoy my page! Night, I'm staring at Mako till the sun goes down (and then it will burn you to ashes and I'll laugh. Love, Nightfern)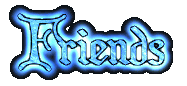 Bestie-Oh, wow...where to start? She was my miss mentor and she means alot to me. She's my british buddy and I love her so much! She does the most beautiful chararts whether she likes it or not. She makes fantastic fanfics and she's willing to put up with writing a fanfic with me, even. I appreciate her in the highest and I am proud to have been her first apprentice <333
Gloweh-Oh yes! Gloweh is one of my best friends on the wiki if I may say so myself. We used to talk alot but we're slowly growing apart. I hope to talk to her more but I've become more busy with school and we're not on as much. She's really nice and smart whether she likes it or not. She does amazing chararts and I admire them.
CLOUDY!-Cloudy and I are what I like to call Frenemies. She gets irritated by me a LOT, but whenever she's on chat we normally get along. If I say I'm sorry for something I did to annoy her then we normally get along, too. She's a Final Fantasy and Pokemon Lover. Anyone who likes both of those things is truly amazing.
Nights-We don't talk very often but when we do we have a good time. Nighty is really cool, funny, awesome, and so many other things. I'd say she plays by the rules most of the time. I still love the Fondue story she had with her dad and every time I think of it I crack up. She's really awesome and I hope we become better friends. My fellow Mako lover c;<
Feathereh-I don't know you very well but you're pretty cool.
Silver-You're cool, even if I don't know you very well.
Twi-Yus. I love Twi, she is one of my friends, I think
Flighteh is otherwise known as Coweh and she's awesome. Gloweh's bestie so I hasta be nice xP JK
If you want to be on this please add your name in!

November 29, 2011- Well it's almost 9 and I just posted a bunch of glow texts for everyone. I forgot 4! Count it 4! People! Gosh what's wrong with me :')
December 6, 2011- Dang, i've been slacking on this. Turns out i've forgotten even more people. Wow, what the heck is wrong with me! Well, i'm off to write more fanfic! Maybe even more of Hawk's Recovered Wing! I been a slacker on writing that. A wiki contributor wants me to write more of Loudkit's Destiny so I think I best get back to that :P
January 17, 2012- Wow, i'm way too much of a slacker. Well, not much has happened for the most part. I'm writing a new fanfic called A Broken Life and it's going really well.
April 23, 2012- Oh my gosh I'm a gigantic slacker. I'm on chat talking to Leopard whom is my old mentor and current bestie! She doesn't know who Mako is...so now she must die!!

Community content is available under
CC-BY-SA
unless otherwise noted.